BNote Merchant and Service Provider Directory
Our list of local merchants and service providers continues to grow – as of July 2013, we have over 210 active businesses in the BNote network.
Links to all text directories are to the right on this page, and you can download the current printable pdfs of BNote businesses: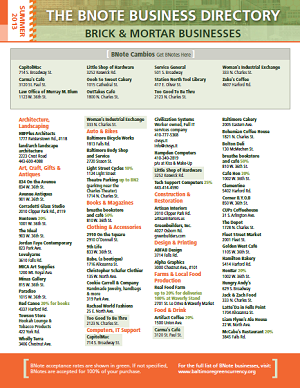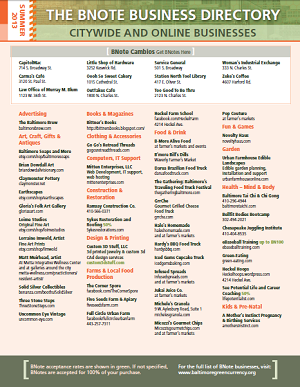 … or view the latest
Google Map of all location-based businesses: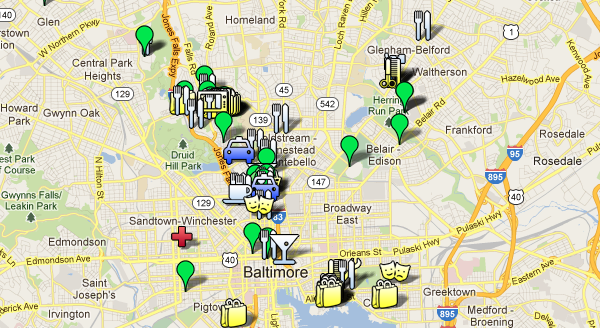 View BNote in a larger map
More small Baltimore merchants are accepting BNotes very week, helping to revitalize the economy in their communities. If you have a small business and would like to accept BNotes and be promoted in our directories, just send us a note through our Contact page!
Comments