Contact Us


Follow @BaltimoreBNote on Twitter to keep up with our latest events and new businesses!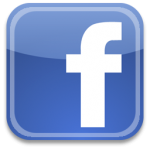 'Like' the Baltimore BNote Page and sign up for our email list to keep up with the latest news and events!


By joining the mailing list, you will receive the BNote Buzz, a newsletter to keep you posted on our latest activities. See past issues of the newsletter.
Want to give us a shout out?
Have comments on our site?
Ideas on where you would like to be able to use the BNote?
Want to lend your expertise to our Advisory Board to have a professional impact?
Send us flowers or chocolates?
Or just put your two cents in? Complete the form below or drop us a note at baltimoregreencurrency@gmail.com