BNote Merchant and Service Provider Directory
Our list of local businesses continues to grow – as of April 2017, we have over 240 active businesses in the BNote network. If you know of a business that would like to accept BNotes – or perhaps already does! – and wants to promoted in our business directory, please use our Contact page and let us know!
Download the current printable pdfs of BNote businesses: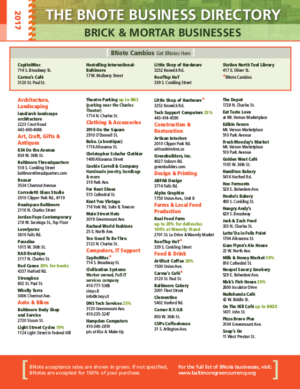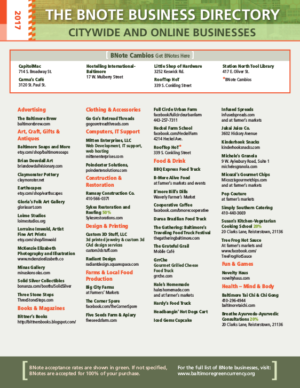 … or view the latest
Google Map of all location-based businesses: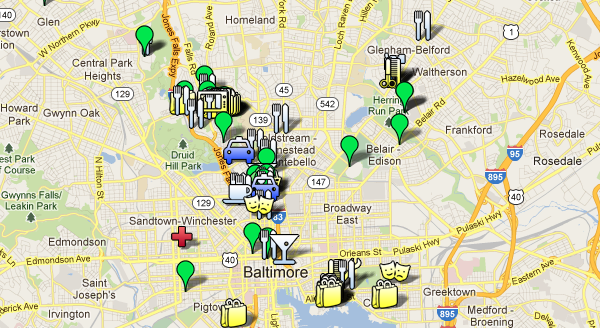 View BNote in a larger map
More small Baltimore merchants are accepting BNotes very week, helping to revitalize the economy in their communities. If you have a small business and would like to accept BNotes and be promoted in our directories, just send us a note through our Contact page!