Join us at the Creative Alliance on Thurs, November 21 at 7:30 pm for a screening of Money & Life, a documentary that examines the economic crisis not as a disaster but as a tremendous opportunity for positive change. See more event details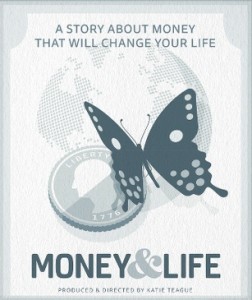 This cinematic odyssey takes us on a journey from the origins of money to the current global financial crisis. The film helps us to see that we owe it to ourselves to understand the fundamentals of this technology called money in order to be effective participants in the economic transformation that is happening around us – a shift more rapid but just as profound as the Industrial Revolution.
Tickets are $7 for members; $12 for non-members.
Posted: October 24th, 2013 under Uncategorized.
Comments: none