The BNote Second Series is Here!
After much hard work and coordination, we are so proud to finally be able to reveal the designs for the Second Series BNotes! Conceived by the designer of the original BN1 and BN5, Richard Winchell, this new set of BNotes includes elements from the Baltimore flag and two prominent Baltimore women on the BN10 and BN20!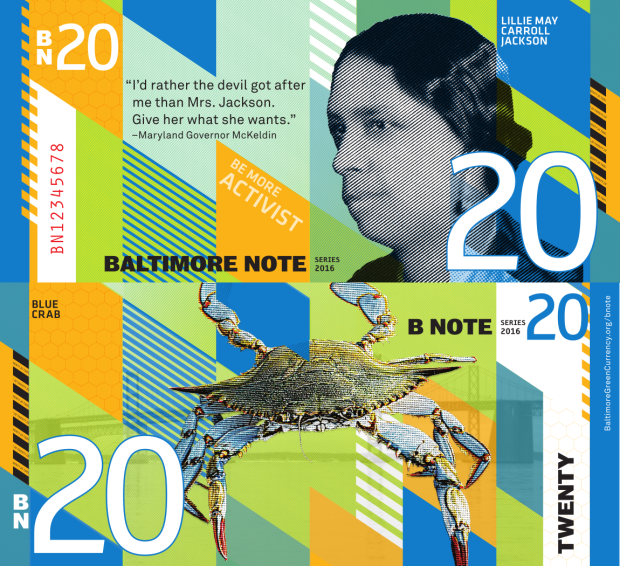 The designs were revealed in a press event at Oyin Handmade, 2103 N. Charles Street, yesterday morning, with the BNote team, Richard Winchell, and other Station North business owners in attendance.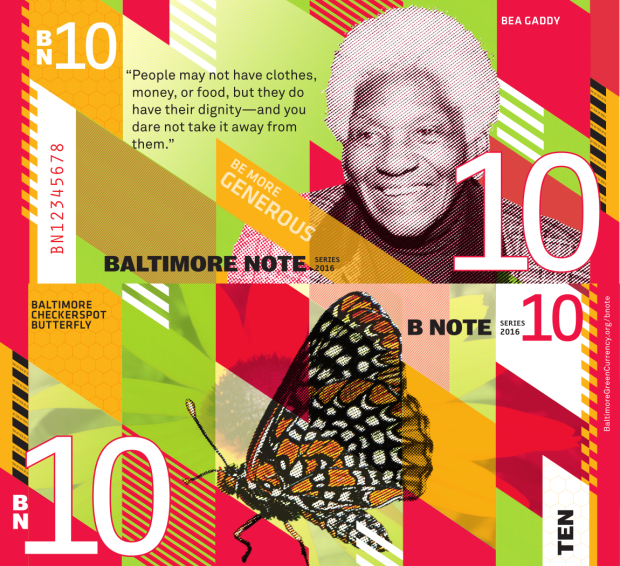 Our fundraiser to get these designs printed and into circulation will run for another 10 days or so – please contribute whatever you can to help us print these great designs!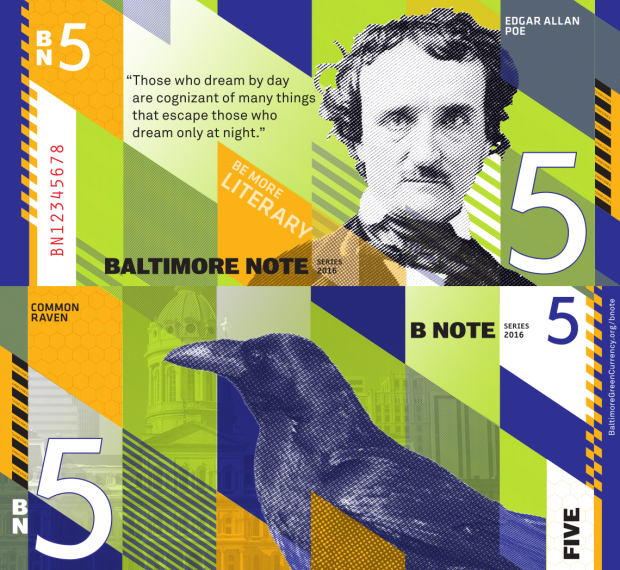 We look forward to exchanging them into circulation starting on April 30th, at our launch party event at Gallery 788 – hope to see you there!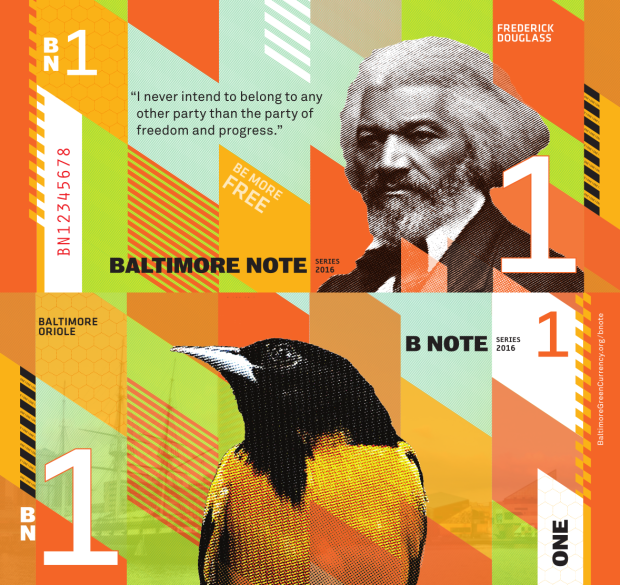 Posted: April 15th, 2016 under Uncategorized.